Denne skønne pelsskat Ziva på bare 6 måneder , søger hendes nye perfekte familie. Ziva skal besøges i Møgeltønder hos hendes familie der knuselsker hende.
Ziva er en hyperaktiv Schæfer hvalp - altså mere aktiv end almindelig hvalpe aktiv, som skal trænes i alt . Lydighed, socialisering og Ro. Nuværende familie forsøger med lydighedstræning på hold, men søde Ziva har meget mere travlt med at socialisere sig med de andre hvalpe på banen, hun vil hellere lege med de andre hunde, og har ikke knækket koden til at modtage kommandoer.
Skønne Ziva's nye familie skal have indgående kendskab til Schæfer racen og skal virkelig have tiden, lysten og overskuddet til at give hende den absolut nødvendige træning, fra dag nr.  1
Ziva elsker at lege med andre hunde. Katte skal der gøes af - med behøver ikke jagtes. Ziva springer med glæde ind i bilen, og deltager hellere end gerne i familiens eventyrer uden for hjemmet .
Det med at være alene hjemme, går rimeligt i kort tid, men familien fortæller det kræver mere træning.
Ziva har det der svarer til NUL erfaring med børn, derfor har Zivas nye familie IKKE BØRN UNDER 14 ÅR i hjemmet, heller ikke weekendbørn . Til gengæld vil en familie med en ældre hund der hviler perfekt i sig selv, sagtens kunne komme på tale.
Hos nuværende familie, er Ziva en rigtig "far" hund, og kan somme tider være utidig og prøve grænser af overfor "mor" når de 2 er alene, derfor er det meget vigtigt at Ziva hos ny familie- afhængig af konstellation - trænes af HELE FAMILIEN.
Hvis du mener du er Zivas nye familie, skal du sende en ansøgning lige herunder eller på mail, hvor du beskriver din families sammensætning og jeres forhold, bolig, arbejdstid, erfaring med racen osv, og fortæl hvad I præcis kan tilbyde Ziva i fremtiden. Husk også at skrive et tlf.nr i ansøgningen, så jeg kan ringe jer op. Mailen kan også  sendes til Charlotte@happy-dogs.dk  ANSØGNINGER MODTAGES KUN PÅ HENVENDELSE HER ELLER PÅ MAIL - men har du spørgsmål til smukke Ziva, så besvares de på 42 79 79 40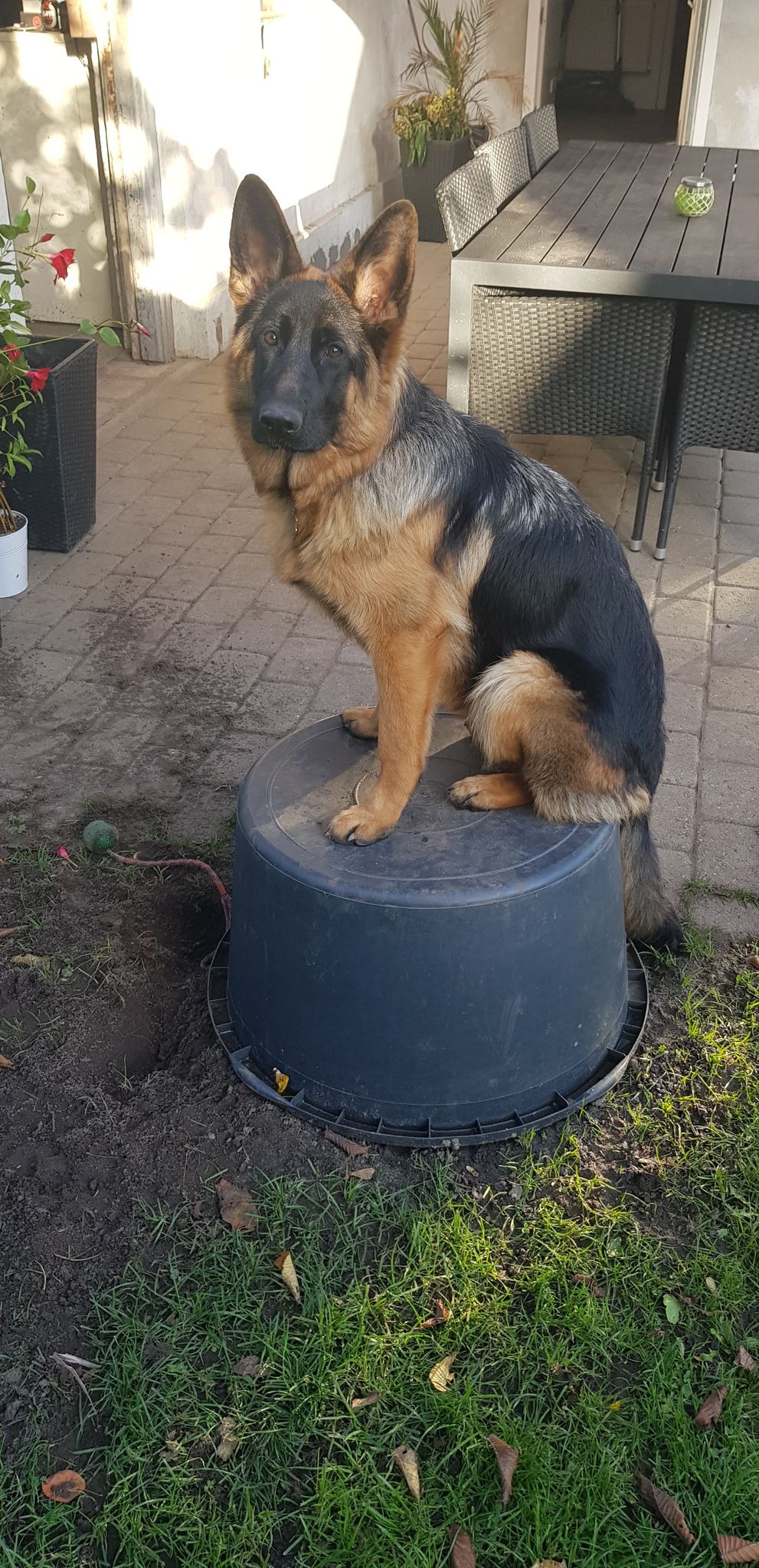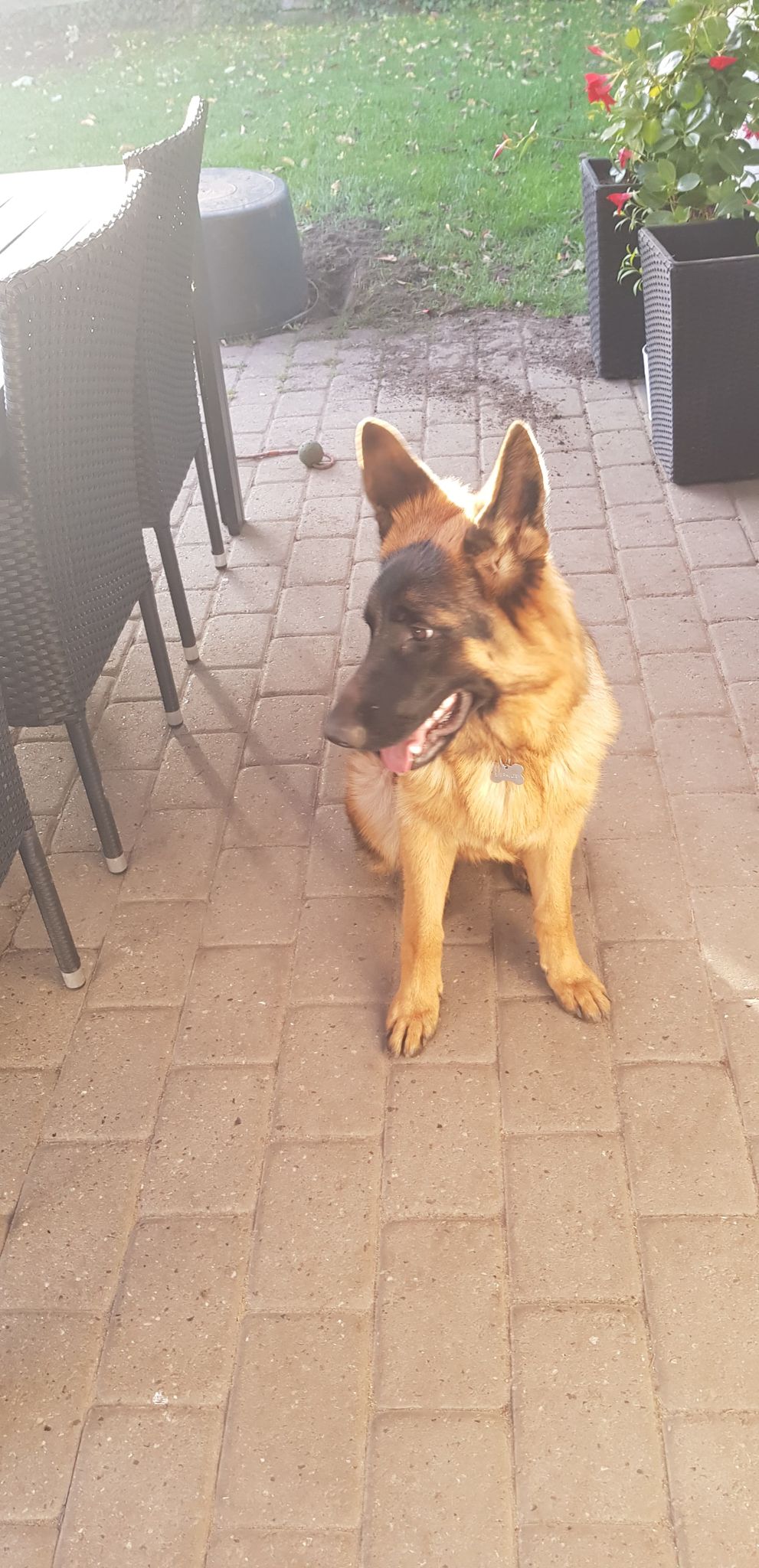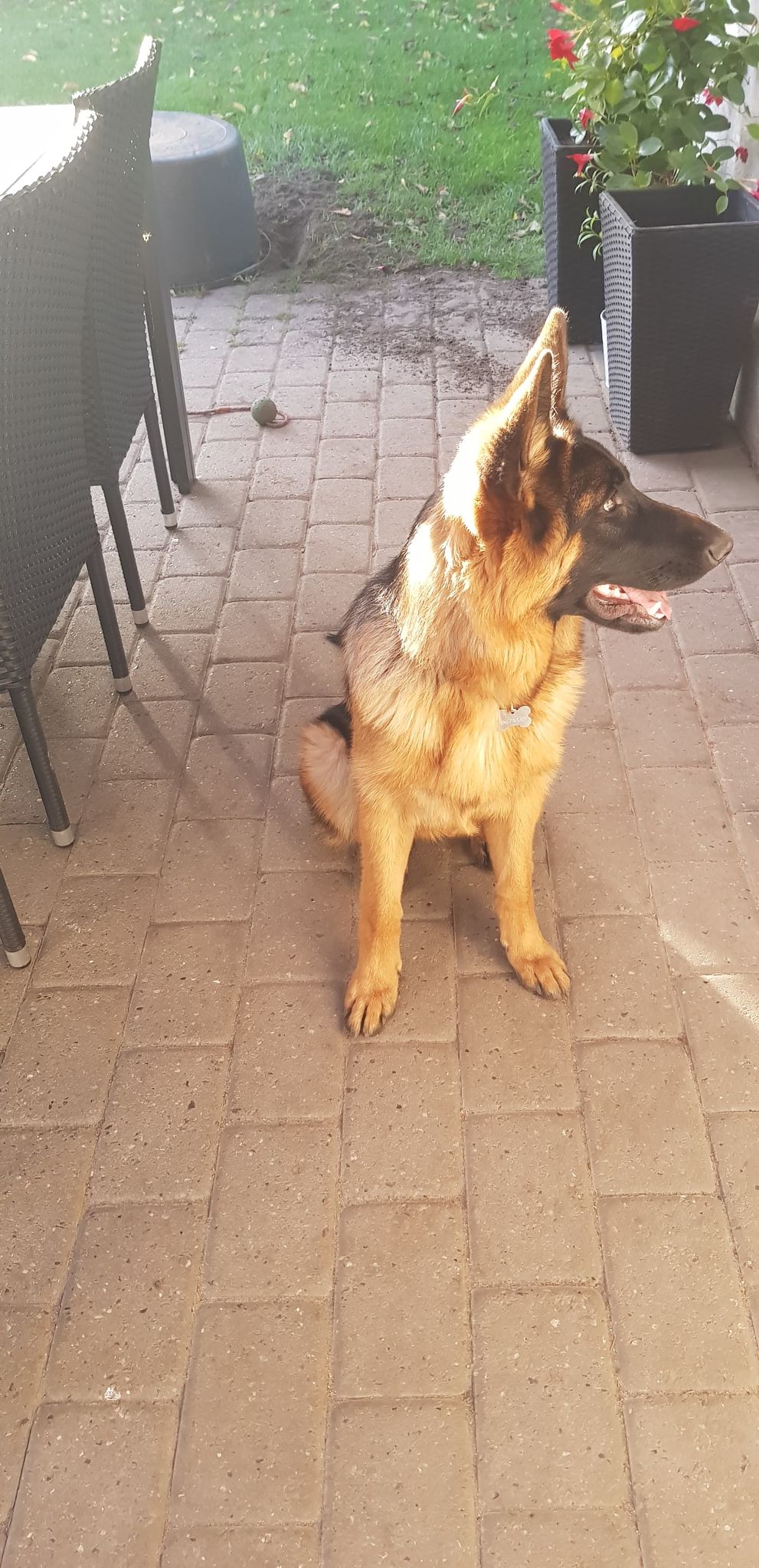 Ansøg om at adoptere Ziva
KLIK PÅ KNAPPEN og udfyld hele kontaktformularen, beskriv din families sammensætning og jeres forhold, bolig, arbejdstid, hundeejer erfaring, familiens aktiviteter osv, og fortæl hvad I præcis kan tilbyde PelsSkatten i fremtiden - HUSK : skriv hundens navn i Feltet "Din besked