Super skønne Mokka søger hans nye perfekte familie.
Super skønne Mokka søger hans nye perfekte familie. Mokka skal besøges hos hans familie i Herfølge.
Mokka er en lækker blanding af Cane Corso, OLD English bulldog og Labrador. Mokka er intakt.
Mokka kan ikke med andre hunde, han er reaktiv overfor andre hunde, katte er også et no go. Mokka kan være alene hjemme ja i bur med døren åben det er hans lille hule når man går fra ham.
Mokka kom til nuværende familie som et årige han var ikke socaliceret og kunne ingenting, så det var igang med træning med det samme. han er blevet trænet at gå pænt i snor og de basale øvelser som sit dæk bliv give potte og kontakt øvelser og fået trænet ro i ham. og trænet ham i at gå forbi mennesker cykler biler osv men kan godt stresse lidt op ved nye steder.
Mokka er en stor dejlig kærlig dreng, som elsker at gå lange ture og bruge sit krudt på at snuse og grave lidt i jorden og søge efter godbidder, når han har været ude og gå og blevet mentalt trænet elsker han at ligge og tygge i godt kødben mokka elsker at ligge tæt og putte på sofaen han har ikke nået ressurce forsvar du kan tage mad og kødben fra ham.
Mokka har sensetiv mave så foder skal afprøves indtil det rette er fundet. Mokka skal trænes i at køre bil, da ejer ingen bil har det ikke været muligt træne dette.
Krav til ny familie, det er vigtigt at Mokka kommer til en familie med hus stor indhegnet have hvor han suse rundt evt på landet. der må IKKE være andre hunde da han er meget reaktiv over for dem, famile skal have kendskab til racen. og tage udfordringen op at få trænet ham i den positive træning så han for gode succeser i social træning med andre hunde.
Mokka er gratis, men formidles på en juridisk bindende Happy-Dogs kontrakt for at sikre ham bedst muligt i fremtiden.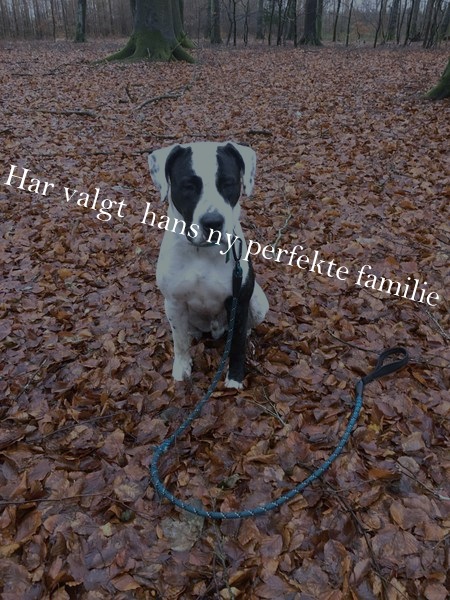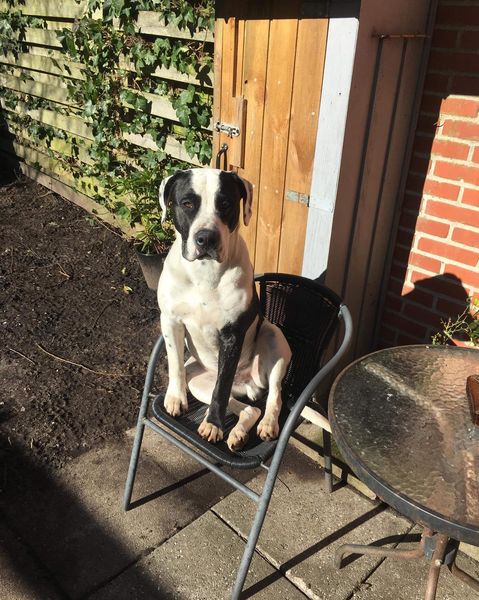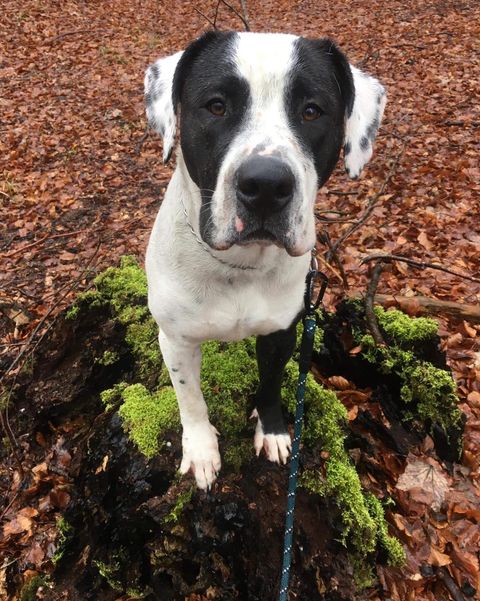 Ansøgerne om adoptering Mokka
Klik på knappen, og udfyld vores kontaktformular og husk at beskrive hvilken hund din henvendelsen omhandler i fældet "Din besked"